Kategoria

czasy starożytne
,
ludzie, czasy, obyczaje
Okres historyczny

archeologia
,
starożytność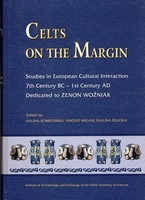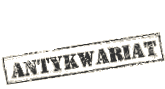 Celts on the Margin. Studies in European Cultural Interaction 7th Century BC - 1st Century AD
PAN
Rok wydania: 2005
ISBN: 83-908823-8-8

Oprawa: miękka
Ilość stron: 212
Wymiary: 215 x 300

Dostępność: Na półce


15.00 zł
Problematyka tomu obejmuje szeroki zakres tematów związanych z obecnością Celtów w Europie środkowej i południowej.

Spis treści:
Foreword
Bibliography of Zenon Woźniak
Bettina Arnold - Mobile men, sedentary women? Material culture as a marker of regional supra-regional interaction in Iron Age Europe
Otto-Herman Frey - The human figure in Late Hallstatt and Early La Tene art
Vincent Megaw - Early Celtic art without Scythians? A review
Mitja Gustin - Celts on the margin of the northern Adriatic
Marko Dizdar, Hrvoje Potrebica - The Late La Tene culture in central Slavonia (Croatia)
Nives Majnaric Pandzic - Investigastions into the La Tene period in northern Croatia 1970-2003
Petar Popovic - "...cum a Scordiscis Dacisque premeretur..."
Nikola Theodossiev - Celtic settlement in north-western Thrace during the late fourth and third centuries BC: Some hitorical and archaeological notes
Jan Bouzek - Celtic campaigns in southern Thrace and the Tylis kingdom: The Duchcov fibula in Bulgaria and the destruction of Pistiros in 279/8 BC
Julij Emilov - Changing paradigms: Modern interpretations of Celtic raids in Thrace reconsidered
Aurel Rustoiu - The Padea-Panagjurski Kolonii Group in south-western Transylvania (Romania)
Mircea Babes - The brooch from Horodnica: Dacian, Celtic or Germanic?
Milos Cizmar - Contacts between Moravia and the teritory od the Scordisci
Pavel Sankot - Finds of La Tene weapons from Detva, central Slovakia
Marek Olędzki - "Anarti" and "Anartophracti": Transcarpathian cultural and settlement relations of the Celts
Karoly Tanko - "Horn-handled" bowls of the Central Europe Iron Age
Maciej Karwowski - The earliest types of eastern-Celtic glass ornaments
Mikhail Treister - La Tene elements in the fine metalwork of the north-western Pontic area in the first century AD: Some charakteristic features of ornaments of the Petriki-Porogi type
Marek Bednarek - La Tene settlement in Upper Silesia" An outline
Paulina Poleska - The Celtic settlement microregion in the area near Kraków
Marcin Rudnicki - A Late La Tene inhumation grave from Pełczyska" Comments on the cultural situation in the upland area of Little Poland
Halina Dobrzańska, Jan Piekarczyk - Celtic grey pottery from Poland" thrown or not thrown?

Stan ogólny bardzo dobry.
Klienci, którzy oglądali tą książkę oglądali także: